OUR SERVICES
For some time now, Alpha Medical Transportation  has been the answer to the question: "Who's the best non-emergency medical transportation company near Chicago area?". Why? Because all travelers with special medical needs can count on help with their transfers with highly reliable staff, and amazing vehicles. Whether you are a child, an adult or a senior, Alpha Medical Transportation team is here to help you travel in the most comfortable and affordable way.
What Kind of Medicar Services near Chicago There Are?
Among all Alpha Medical Transportation services, you'll find a diverse set of possibilities. From rides to medical centers, airport transportation to adult day services transportation and so much more. Simply put, this well- educated team knows what it takes to provide you with the best possible non-emergency medical transport close by. Rely on us for all your doctors' appointments, physical therapy sessions, or social outings.

Where Can I Find the Closest Wheelchair Accessible Transport Van?
This fleet has an awesome wheelchair-friendly van (actually a few of them), so feel free to call off your search for the nearest wheelchair accessible van! If you don't have your own mean of transport, these travel options are an amazing way to get around. You can be certain that you'll arrive at your desired destination on time and without a hassle in any of AC's wheelchair accessible taxis and vans.
What is Crucial for Your Favorite Medical Transportation Company near Me?
AMT's top priority is, of course, making medical transportation easy and budget-friendly for patients who require medical support on the road. All Alpha Medical Transportation chauffeurs are well trained and licensed drivers and they will always help you in and out of the vehicle. Get yourself a non-emergency medical transport service nearby. Once you hire us, all aspects of your wheelchair van service will be top-notch and kind to your pocket, no matter if you're traveling for business or pleasure.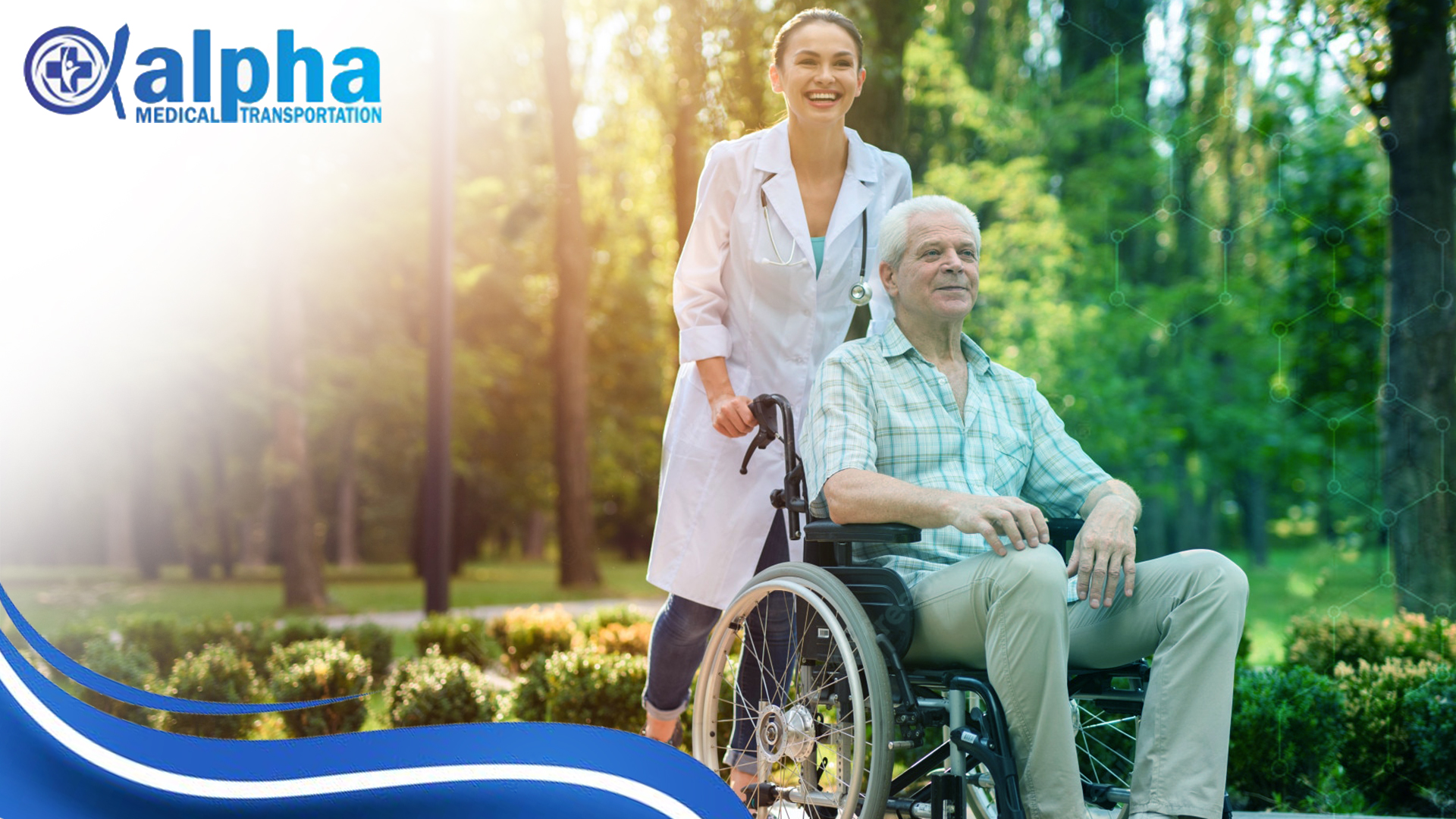 Which Chicago Airports Does Your Medical Transfer Service Cover?
All of them! You can book a Chicago wheelchair accessible transportation near the airport for each and every airport in the greater Chicago area. Opt for convenient rides with us to and from Chicago O'Hare International Airport. Even if you're wondering what is the quickest way from Chicago Midway Airport to your home, all you have to do is contact us, and this team will gladly figure that out on your behalf. If General Mitchell International Airport or Chicago Executive Airport, is your starting point or final destination, all you have to do is say so. Don't forget to share what kind of medical needs you have, and Alpha Medical Transportationstaff will provide professional assistance every step of the way.
Why Are Wheelchair Accessible Taxi Vehicles so Important?
Because those vehicles guarantee smooth transfers to people who otherwise are not able to move through traffic, park, and get from one place to another without a lot of hassle. That's the main reason why Alpha Medical Transportationteam goes to great lengths to handle the logistics. When it comes to excellent medicar transportation services close to you for the elderly population in Chicago, have no doubt that all vehicles in AMT garage are perfect for senior transportation needs as well!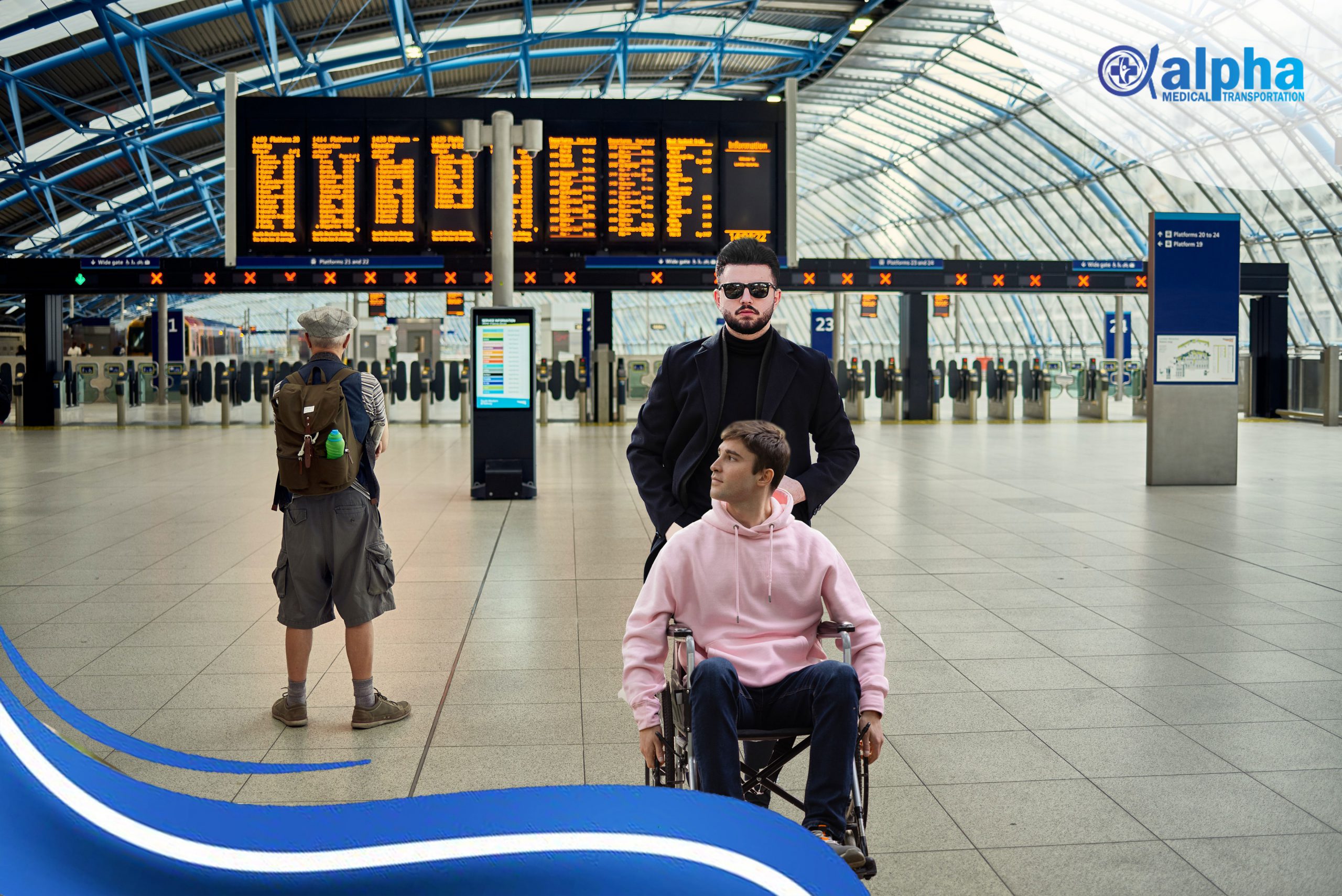 How About Veteran Non-Emergency Transport Car Service?
Alpha Medical Transportation provides impeccable non-emergency medical transfers close to Chicago for veterans. Disabled Vets service is designed to provide a transportation solution for veterans who are in some way physically impaired. Wherever you want to go, you will get there with the highest level of comfort and enjoyment. Let us make your journey a cozy and pleasant one.
Book a Professional Medicar Wheelchair Taxi Service in Chicago
Getting to a wedding party, hairdresser, or arranging your visit your friends or family has never been easier. Let us make your day a remarkable one. Use our Special Needs Service to get your finest Chicago medicar transport near my area. Also, don't forget about AMT's Social Outings Service, which will be a great asset on any busy day! Call 847.478.0110  and book yourself the best medical non-emergency transfer solution in Chicago.