SPECIAL OCCASIONS
IF YOU HAVE A SPECIAL OCCASION ON YOUR AGENDA AND NEED A MEDICAL NON-EMERGENCY TRANSPORTATION SERVICE NEAR THE CHICAGO AREA TO GET THERE, ALPHA MEDICAL TRANSPORTATION IS HERE TO HELP! THIS TEAM OF RELIABLE MEDICAL TRANSPORTATION PROFESSIONALS PROVIDES DEPENDABLE, WHEELCHAIR ACCESSIBLE TRANSFERS IN THE WINDY CITY AND ITS SUBURBS.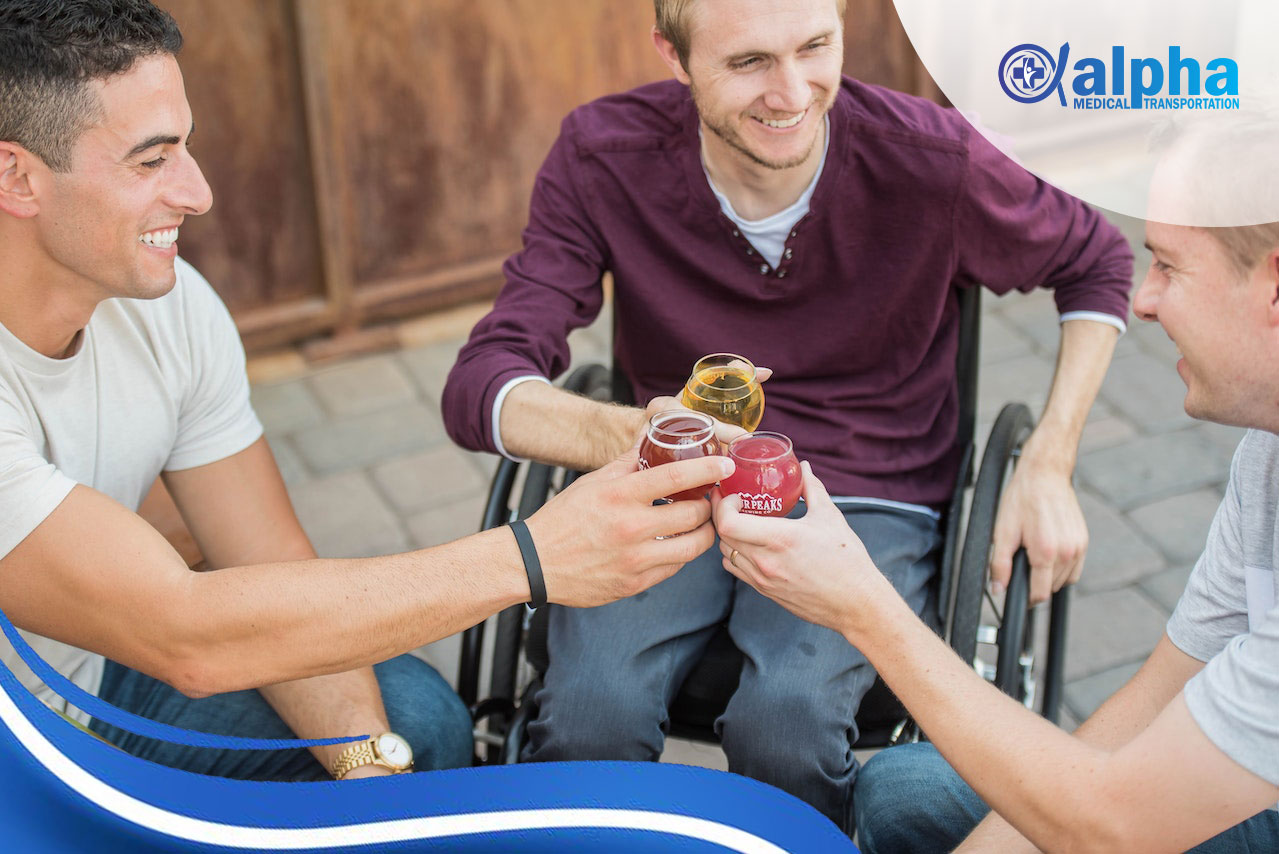 Why Go for the Nearest Medical Van Rentals Services with Alpha Medical Transportation?
Because you deserve the best. Especially when you have a fabulous special event that you want to go without a hiccup. Let us take the logistical part of the equation off your hands. Alpha Medical Transportation staff will always push the envelope when it comes to your Chicago accessible car services near my location. This team firmly believes that a comfortable assisted transportation to various locations should be available to everyone who requires it. So, seniors, disabled veterans and persons with special needs, feel free to reach out whether it's your wedding, anniversary, birthday party or any other life event you want to celebrate with your loved ones. Alpha Medical Transportation will help you make it happen.
Where Can I Rent a Wheelchair Accessible Van near Me?
You can book your ride on Alpha Medical Transportation website or via our phone 847.748.0110. Choose the latter if you want the friendliest customer support agents to answer your questions or take care of your bookings. Check out AMT's fleet, choose an accessible vehicle that suits your needs the most and let us know where you would want to go. Book your journey with us and expect a convenient medical non-emergency van service nearby with Alpha Medical Transportation. Count on high-quality, punctual medical van driver service and courtesy whenever you choose to ride with us and never worry about the number of people you have in your group, you're covered.
Your Trusted Partner on the Road for Those Extraordinary Moments!
Your wedding is your big day and it's only appropriate to have it your way. And if you need special attention because of your medical needs, that can complicate things for other transportation companies, but not for Alpha Medical Transportation. Even if your itinerary includes stops at any of Chicago's prominent airports, multiple destinations or any other detail that requires special care, these guys are on top of it. Master of Medical wheelchair transportation near Chicago stand at your service day and night!